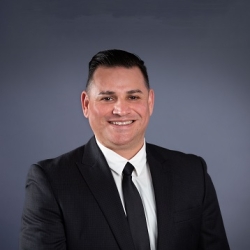 Jesús Garcia - Executive Director of Quality Assurance & Audit Services
Jesús currently serves as the Executive Director, Quality Assurance & Audit Services. He has worked in the Office of the Vice President & Chief Financial Officer for the past eight years. In addition to working closely with the excellent staff of the VP Office, he leads the Quality Assurance and Audit Services teams, which researches, pinpoints, and manages change implementation for the University's key financial improvement goals.
With over 12 years of experience in executive administration in higher education, Jesús came to SF State from the Office of the President at John's Hopkins University, where he served as Deputy Chief of Staff in the President's Office. Jesús was part of the logistics team that helped execute the largest donor gift to any University at that time (350M), and he worked directly with the Board of Trustees on behalf of the President's Office. Prior to this role, Jesús worked at The University of Arizona for seven years in the Provost's Office and the President's Office. He co-directed the re-accreditation for the University of Arizona (a Research 1 university), and he served on the logistics team for a POTUS visit to the University. While in the President's Office, he was manager of communications and had the distinct pleasure to serve as liaison to the Arizona Board of Regents on behalf of the University.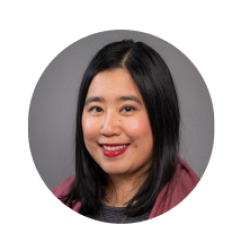 Cheryl Leung, Ph.D. - Senior Process Improvement Specialist
Cheryl is an experienced process improvement and change management specialist. Since 2016, Cheryl has worked with campus constituents to design and implement numerous strategic process improvement solutions. Cheryl is responsible for performing process assessment, benchmarking, delivering change management services, and supporting the execution of A&F initiatives. Her areas of expertise include project management, program management, data analytics and visualization, and strategic academic planning. Cheryl holds a Ph.D. in Computational Chemistry from Yale University.
email: csyleung@sfsu.edu
phone: (415) 338-2717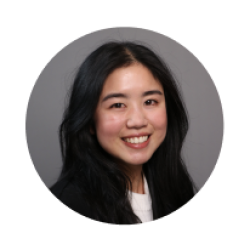 Karyn Huynh - Quality Assurance Analyst
With a front-end web developer background, Karyn manages various A&F websites and provides technical and customer support for the Quality Assurance program. Karyn is also responsible for performing strategic analyses of University processes and assisting in the implementation of process improvement solutions across campus. Karyn has been with SF State since 2017. Prior to her current position, Karyn was the Student Housing Assignments Lead for Housing, Dining, and Conference Services. Karyn holds a B.A. degree in Psychology from the University of California, Santa Cruz.
email: kkhuynh@sfsu.edu
phone: (415) 405-4409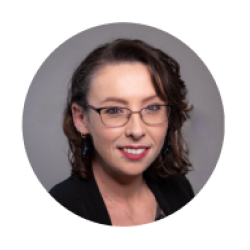 Jessica Perkinson - Audit and Policy Coordinator
Jessica currently serves as the Audit and Policy Coordinator and is a former alumni of SF State's Humanities department where she graduated with honors. Prior to her current position, she had a long career as a public servant working for city and county government agencies including the Alameda County Library and Social Services where she worked with the Workforce Development Board and the Office of Public Affairs. Most recently, Jessica worked with the San Francisco Board of Supervisors supporting the Redistricting Task Force and the Government, Audit and Oversight Committee.
email: jperkinson@sfsu.edu
phone: (415) 405-4425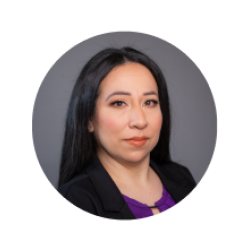 Anna Navarrete - Public Records Coordinator
Anna Navarrete is a Public Records Coordinator who responds to requests for public records from the public and other law enforcement or court officials. Anna previously worked as a Litigation Paralegal at Coddington Hicks & Danforth, a boutique insurance defense firm in which she was responsible for preparing subpoenas to obtain records and summarizing medical records, including other legal tasks. Anna has 5 years of experience as a Paralegal. Anna is a current member of The National Association of Legal Assistants (NALA). Anna holds an A.A. in Paralegal Studies from the ABA-approved program at Skyline College.
email: sfstatepra@sfsu.edu